Anytime we experience sore, stiff muscles, we do our best to find any product that can provide us with relief.  Well what about our dogs?  We know that they can't tell us when they are hurting, so are they suffering in silence?  Whether it is the need for extra support in the form of a brace, or extra warmth to help ease arthritic sore muscles, Back on Track for dogs has it.
*This post contains affiliate links and I will be compensated if you make a purchase after clicking on my links. Please see my
disclosure
.
Do we not realize that they could use our help.  Dogs throughout their lifetime are just as likely as us to experience injuries, muscle strains, muscle protection and help with arthritis especially when they get older.
There is a solution.  A company called Back on track offers a range of innovative products that offer support items that can provide relief for many of our dogs ailments.
Technology
The key to Back on Track's success, has always been the innovation and technology they use in their manufacturing. Combining Chinese medicine with modern textile technology and reflective properties is what sets this companies products far above any other.
Manufactured using polyester or polyester type fibers and Weltex technology.  The technology itself is the art of infusing the fibers of the material with a ceramic powder.  What is so amazing about this ceramic powder is that it reflects body heat in the form of infrared heat radiation.
Well what does that really mean and what do we know about infrared heat radiation?  It has been well documented that when we use infrared heat radiation it increases the blood circulation to an area.  By creating an increase in blood circulation to the tissues of an injured area, this can help relieve muscle tensions and promote faster healing.
This technology is great to help with an existing injury, but it can also help prevent an injury in the future.  When, a product is made with Welltex technology the particles they use radiate an energy back to the body.  The reflection that is created is called long-wave radiation.
Heat energy
When we think about how heat energy is transported we need to discuss the 3 ways this happens.
Conduction – When heat transfers or conduction occurs the radiation in the material transfers from one part of the material to another.
Convection – A liquid or gas is heated and convection is the loss of heat that is displaced.
Insulating material found in most clothes like cotton, wool and neoprene prevent convection this prevents body heat in the air outside the skin.
Radiation – This happens when a heat source emits heat radiation then collides with another source and heats that.  Back on Track's work with radiant heat to avoid trapping the heat through insulation.  This is so protection has a respiratory function while the heat energy in the body increases.
People and dogs radiate energy whether they are at rest or active, but when at rest less energy is radiated.  3 things that can happen when material is hit with warm rays is:
Transmittance is the rays that pass through material like the suns ray hitting a glass plate or sun shining through a window.
The second thing that can happen is the rays bounce on the surface of the material and reflect away, called reflection.  If all the heat is reflected away none of it is absorbed into the material.
The third is called absorbance where the material actually absorbs the heat or rays, holding in the heat.  Radiant heat has different wavelengths depending on the source of the heat.  Basically the lower the temperature of the heat source the longer the wavelength of the heat radiation.
Back on Track products are made of ceramic particles that are fused into the textile fibers.  When, the body's heat absorbs the body's heat radiation the heat then is expelled at specific wavelengths.  These wavelengths are based in the long-wave infrared zone of the radiation spectrum.  The long-wave infrared radiation has been well documented to increase the blood flow and offer a pain reducing effect.
Using this technology and science in their products, makes Back on Track products extremely unique.
Products
Now that we understand the science and concept behind their products, we can see why these products are so different.  But what kind of products do they offer our dogs.
The line of products consist of dog beds or liners, coats and leg wraps.
Let's first look at the beds and liners that they offer.
They have 3 wonderful products in this line.  A dog mattress, therapeutic dog bed and therapeutic dog bed liner.
All 3 of these options will help your dog rest and relax peacefully.  The soothing infrared thermal effect causes the bed to offer a warm feeling for your dog, that will help ease and soothe sore muscles.  This is great for dogs of every age, but extra special for senior dogs that are older that may suffer from arthritis.
Next up is their coats/dog blanket.  There are 2 choices to choose from.
A Dog mesh coat and a Dog nights collection coat.  Their coats shield your dog from outdoor elements and also include the therapeutic infrared thermal effect technology.  These coats use your dog's own body energy to help keep them warm their muscles loose and relaxed.
The 2nd coat is the quilted dog nights collection.  This quilted material has a light insulation with an outer shell made of a highly durable fabric.  The inside liner is made with the same Welltex technology in the back piece and under the belly.  Equipped with a fast close hook and loop to easily go around the girth of your dog.  This makes it an easy fit for almost any dog.  There is also reflective detail in the front and side
Both coats are made with high quality completely breathable material that keep your dog comfortable and active. They can help your dog recover much quicker than without this product.
The last line of products is the leg wraps.  These legs wrapped can be used to help protect or support any leg injury for the front or hind legs.  Made with 100% cotton fabric that is infused with Welltex technology that helps leverage your dog's own energy to create a soothing effect.  They come in various sizes from small to large.
There are 2 different leg wraps to choose from, depending on what kind of support you are looking for.  Both have adjustable straps that will allow you to tighten and loosen very easily.
Summary
Anytime we can find products that help our dogs in a way that protects them and also offer a way to hep relieve sore aching muscles is amazing.
We must never forget, that our dogs can also need that extra bit of TLC just like we do.  Whether it is an overuse injury, an accident or just the normal aging issues that our dogs can have, these products go a long way to help them.
After an injury sometimes absolute rest is the answer and other times we need to fight through it.  The same thing goes for our dogs if they have an injury.  Yes rest is important, but so is recovery from the injury.  Getting the blood to flow to the injury helps heal the injury faster.  All of these products offer us the chance to give our dogs that comfort they need to keep moving.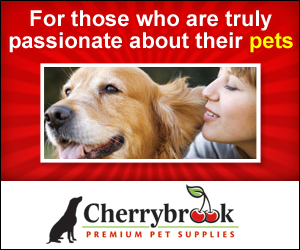 Now every dogs physical response to Back on Track for dogs is different.  Introduce these products to your dog slowly and gradually.  As an example, they suggest for the dog coat/blanket to start your dog for 4 hours per day for 3 days.  After that, they could wear the coat/blanket overnight.  This will give them that extra boost they need to keep them comfortable and relaxed.
Dogs that are part of the competitive lifestyle in things like agility or any kind of competition, may need help in recovering after a big event.  These products are well-received as an aid in making sure your dog rests comfortably and warm.
I hope you enjoyed my review of the Back on Track for dogs line of products.  I would love to hear your thoughts and comments below.