If you have been following my posts over the past 6 weeks, then you know that I have a 4 mos. old puppy at home named FERGUS.   We absolutely love him and he really is the best boy……..MOST OF THE TIME!
*This post contains affiliate links and I will be compensated if you make a purchase after clicking on my links. Please see my
disclosure
.
I am not going to lie and say he is perfect all the time and that he has no issues.  He does have a few quirks that have needed some attention.  One of them of course is behaviour we call demand barking.
Well what is dog demand barking and what can you do about it?
Keep reading and I will share some tips that you can try to help solve these issues.  Including my secret tip, that is currently working very well for us.
Demand barking
Yes dogs bark !  Anyone that has ever had a dog knows this.  Yes it can be very annoying, that is for sure.  But did you know that there are many kinds of barking?
There is the alert bark when the door bell rings to announce someone.  There is excitement bark and even contagious barking.  This is when one dog barks and the others follow suit.  Lastly and most importantly, we have attention barking or demand barking.
Let's first understand what we mean when we say demand barking.  What is it exactly?   The best way to explain it is like this is when your dog really wants something that they aren't suppose to have.  Now that can be food, jumping on the couch, wanting you to play or just overall attention.
This is by far the worst type of barking.  Why, you ask?  Well this type of barking is a very high-pitched persistent bark that is directed at you the dog parent.  It looks completely different then a regular bark.
Your dog may even appear to nip or try to grab something like your shirt, pants, the couch you are sitting on etc.  They are trying to make a dramatic point that you don't seem to be getting.  Ultimately they aren't getting what they are demanding of you.  So really this is why it is called demand barking.
To give you a personal example of what this can look like in the real world, I will share our story with FERGUS.
I first want to say that FERGUS is 98% of the time an amazing, sweet, calm and happy puppy.   As I said, he is just 4 mos old now and we have had him for about 6-7 weeks.
The first time we discovered that we had a problem was about 2-3 weeks ago.   It all started when we decided to allow him on the couch to lay.   I know, I KNOW…..not smart. Little puppies, they are just so darn cute.
Anyway back the story.  We probably allowed him in the couch 2 or 3 times max.   In our minds we thought that as long as we invited him up, we would control when he comes on the couch.   Well that quickly went very badly.  The second we turned our back, FERGUS was on the couch, so we would come entice him off and then once he did what we wanted reward the behaviour.
From there it just got worse.  The little incidents, I call them started happening in the evening when he would be done eating and a bit tired.   Almost like a toddler type behaviour.   I would be sitting on the love seat and he would start getting grouchy because he would try to jump up beside me.   I tried to just SSHHH him like Cesar taught us.
But it didn't work.
Then holy man just like that a switch would flick and he would start nipping at my shirt, the couch, nipping at my legs and then that high-pitched barking in my face.  He would even go as far as to try to nip at the laptop I was holding or anything you were holding.  Not truly biting it to do damage, but ultimately anything to be dramatic.
I have had many dogs in my life, and I had never come across this behaviour before.  This lead me to learn more about it and research why, what and how to solve it.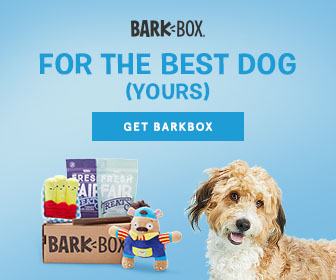 What causes this barking
Who is too blame when your dog starts this type of behaviour.   Right away you think "OH NO", our new dog is broken.  LOL!   Or you then go completely the other way and think "OMG what are we doing wrong".. Why is he behaving like this.
Well the second one would be right.  Yep, you have done something wrong.  The reality is that this type of barking is truly caused by mistakes that us as parents make.   So yes, it was us that somehow did something and sent him the wrong message.
The behaviour starts out very innocently with your dog barking for something and through our own error, we positively reinforce it.  We don't even realize that we have done it.   What do I mean when I say reinforce it…..well that means that we have provided attention, affection, given them a chew toy or even something easy like opening a door for them when they have barked.   All of these things are considered to be positive reinforcement for behaviour at that moment in time.
For us with FERGUS, we figured that because we let him on the couch those few times, that we sent him the message that he owned it.  So then when we went to redirect him off, we somehow gave him positive reinforcement in getting him off.   He therefore thought that he was in control and once we started to try to really reinforce him not going on it he would get mad.
Dogs are smart enough to realize that their barking behaviour has gotten them what they wanted.  Then boom just like that you can create a demand barking issue.
The other thing we need to remember is that especially puppies who are learning, growing and trying to figure things out.  We need to think about the little things that we do.  Although it may seem like we haven't done anything wrong, our dog will quickly show us that we have reinforced the wrong behaviour.
Just like us, we go to work every day for the reinforcement of a paycheck and go to the fridge to get food.  Yes we are much more evolved then dogs, but the same principles apply.  Dogs do things to get the things that they need.
Fixes
OK, so now we have identified how we got here, what do we do now?  There a few different things that you can try to correct your dog's demand barking.  We all know that hearing your dog barking generally irritates us and the goal is to quickly stop it from happening.
The first most important thing is to stay calm.  Our dog will always respond better to us being calm.   I say that, but I do know how hard it is to stay calm when your dog is exhibiting this behaviour.
One of the first ways that you can try to get your dog to stop this type of barking is ignore ignore ignore!  If your dog starts barking at you and nipping, just sit there very calmly.  I know this is really hard to do especially when they start nipping.
This is why being calm is so important.  Your dog is looking for you to respond in any way possible. You need to stay the course.  Even if your dog escalates, at this point you can not give them anything at all.  If you do, they learn that if they wait however long it took they will get what they want.  Then the cycle continues and you have not stopped the behaviour.  Your dog wins!
Now I have used this method with FERGUS and it was mildly successful.  The thing with him, is he can be pretty stubborn.  In order to really stop his behaviour from happening at the same time every day, I took a bit of a different approach.
What I decided to try was to take an aluminum pop can, put coins in it and taped it shut.  Now to use the can, I first hide the can out of site beside where I was sitting.  Then the second that FERGUS started his demanding behaviour I would throw or drop the can.  Making sure that he doesn't see where it comes from and that I wasn't the one that threw it.
Yes it can be a bit tricky to be so sly, but if you can pull it off, WOW!!!!! did it work.  He instantly stopped the behaviour and when to lay down.   It was like a miracle, I am not kidding.   After 2 days with 1 incident each day, the problem was solved.  To this day, he has not repeated this behaviour since.
The great thing about this trick is that you can also apply it to really any type of bad behaviour.  Using the can in this way creates a loud noise that snaps your dog focusing on their behaviour.   Truly it works!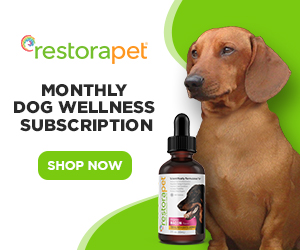 Parenting
Being a dog parent, is at times a challenge.  Learning how are dogs behaviour changes as they grow, can often put us in a position that we need to intervene and discipline.
One thing I want to be strongly say is NEVER NEVER scold your dog with harsh punishment for bad behaviour.  This will only lead to other issues like aggression, or fear.  None of these things are what you want to create.   Let's also mention that your dog can also become afraid of the person doing the discipline.  You do not want your dog to be afraid of you.
The other reason that you don't want to be delving out harsh punishment is that remember from the beginning of this post?  I said that your dogs demand barking has come from something that we as parents have done wrong.  For that reason, how we can honestly punish our dog for something that we created.  Remember that when you are trying to be calm and patient.
I know that dealing with our dogs behaviour is difficult at times, but if we can understand the right way to correct bad behaviour, our dog will be a well-balanced and behaved dog.  When that happens, everybody wins!
Best of luck to all you fellow dog parents out there.
BE STRONG AND PATIENT!!!