You have now brought home the newest member of your family.  When you first bring your puppy or dog home, you are left with the big decision of picking the right dog food, which one is the best choice?
For everyone this dilemma is a big deal.  There are hundreds of different kinds out there.  How do you decide which one is right for you and your dog?
*This post contains affiliate links and I will be compensated if you make a purchase after clicking on my links. Please see my
disclosure
.
Doing the research
When we walk into a pet store or vet office to purchase our first bag of dog food, it can certainly be a bit overwhelming.   The shelves are full of different brands, different contents and a variety of kibble size.
The number #1 most important thing to do is to ask for help.  Explain what breed and age of dog you have so they can properly assist you in making your decision.
One very good resource is the internet.  The internet will give you all the information on any specific brand.  They break down all the ingredients and contents of each kind.
When I brought my Doodle "Finn" home from the breeders he was already on a great brand of food that the breeder was using with success.   I didn't want to disrupt his food pattern, so I just purchased the exact same food.
Certain breeds of dog's can also be susceptible to various health issues, so that type of information, may play a part in your decision of which one to buy.
What's in my dog food
Being a pet owner for most of my adult life, I have always made a conscious decision to buy a good quality dog food. One of the main reason's for this, is by giving my dogs a good brand of dog food, that will equate to good ingredients in the food.
When your looking for a good dog food, the most important ingredients are the first ones listed on the back. At the top of that list if it starts off with things like: chicken meal, ground corn or wheat as an example, that is not a good quality dog food.
The ingredients at the top of the list are important you want them to actually say MEAT!  Your dog deserves to eat real food!  Giving crappy cheap dog food, can lead to many health problems for your dog.  It just makes sense to give them a good chance of living a long and healthy life.
Flavors and ingredients
Once you have found the brand that you like, you can then move on to which main ingredients do I want to have in my dogs food.
With each good brand of dog food, comes many choices within that brand. They vary from things like:
chicken and rice
fish and sweet potato
lamb and rice

potato and duck
kangaroo (I'm serious) this is a choice!
low fat
puppy
senior and etc!
For each person the decision is different.  For almost 3/4 of my dogs life I had fed him "fish and sweet potato", which they loved and did very well on.
The reason I selected that particular blend of food was a couple of reasons, first off my little dog had an allergy to the usual lamb and rice or chicken and rice food.  That then lead to the decision to give them the fish and potato blend. The second reason came with information from my vet that said that I needed to give me
doodle
a certain amount of protein %, just simply due to his breed of dog.
Going back to what I said about ingredients, what is in the food is very important. It is also crucial to know what % of nutritional value the food has. Things like Protein, Crude, Fat and Fiber are usually some of the top items to look for.
Each breed of dog requires a certain items to have a higher percent then others, so do your homework.
How much food do I give

You have now made the choice of what food you are going to purchase, the next question is how much should I give my dog?  Once again this decision comes down to the size and age of your dog.
On the back of the bag there is always a description chart of the size and weight of your pet that then, coincides with the portion size per feeding.  Not knowing the weight of your dog, you can either take a close estimate, or get your pet weight each vet check to be super accurate.
Puppies have a tendency to do very well on a strict schedule for feeding.  If possible, try to feed your dog at the same time every day.
I sometimes realize this may not be easy as life does get busy, but do your best to keep the schedule as close as you can.  As your dog grows, you have to be right on top of their changing weight, to ensure you are not overfeeding your dog or underfeeding them.
SO PLEASE PAY ATTENTION!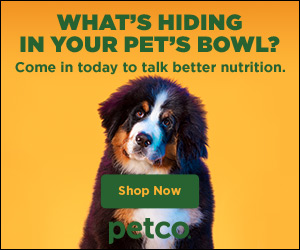 Setting up for success
All the time and research that actually goes into picking the right dog food for your baby! Doing all the research and making a good decision at the beginning of your dogs life will SAVE YOU $$$$!
I am sure you are wondering how does it save you $, well ……the bottom line is whatever food you chose to give your dog directly affects things like: their teeth, coat of hair, heart and many other health issues.  Spending the money on good dog food lets you set your dog up for a healthier life and a chance to live a very long life.
My two dogs are living proof that good food makes a difference.  My Doodle is 10 and my Cockapoo is 15.  Both dogs are still living their best lives possible, and I'd guarantee that the decision I made when they were young have set them up to live as long and healthy as they possibly can.
WHOOF WHOOF!